First World Report on Hearing
by Envoy Medical Staff Member, on March 31, 2021
You may have missed it, but March 3rd was World Hearing Day. This year the World Health Organization used this day to launch their very first World Report on Hearing. The key purpose of this report is promoting global action for equitable access to ear and hearing care in all settings across the world.
The research estimates that one in four people in the world will be living with some degree of hearing loss by 2050 and noted action must be taken now. Policy makers are encouraged to invest in effective interventions and integrate person-centered ear and hearing care within national health plans for universal health coverage.
The public is encouraged to understand that hearing loss can sometimes be prevented and should always be addressed by a health care professional who routinely monitors the condition and provides treatment options.
The 272 page comprehensive report notes the considerable costs (estimated at $314 billion) people with untreated hearing loss pose to the global health care sector in the form of health care costs for children and adults caused by failing to address hearing loss. These costs do not include the costs of treating hearing loss or rehabilitation.
Also interesting was the global costs due to loss of productivity which measures costs related to both unemployment and premature retirement among people with hearing loss. The costs were conservatively estimated to be $182.5 billion annually. The full report can be found here.
Meet an Esteem® Partner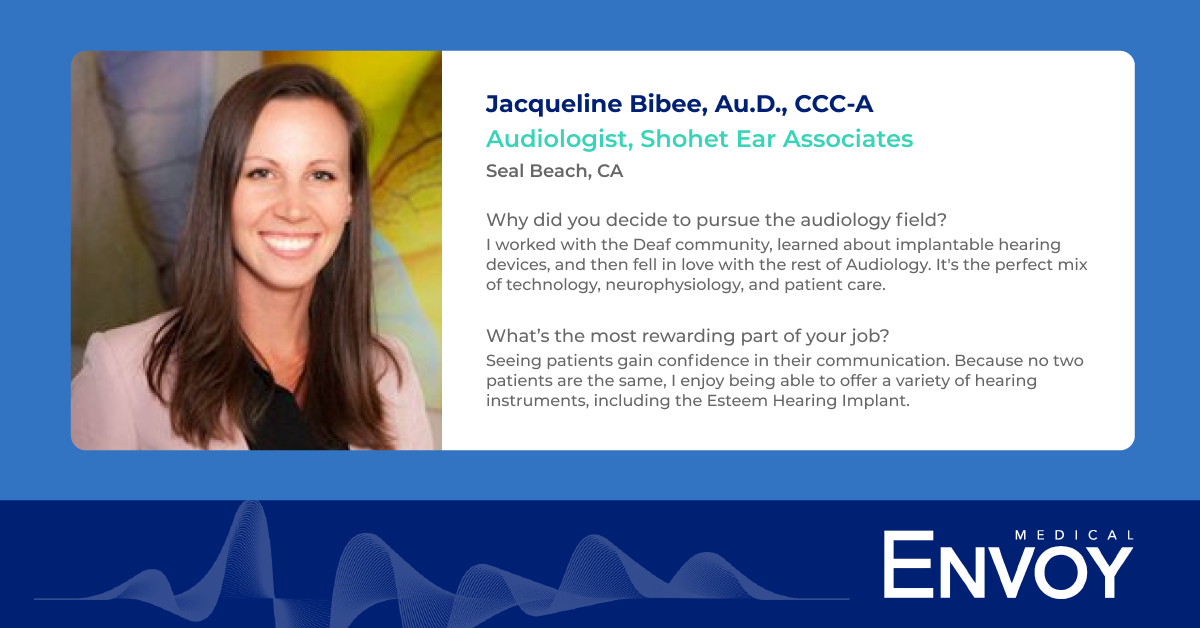 Google Chrome Has Expanded Live Captions

Google Chrome is expanding it's real-time caption feature, Live Captions from Google Pixel phones to anyone using a chrome browser on their desktop. Previously this feature was only available on some Google Pixel and Samsung phones.
To try it out:
Make sure your computer is running the latest version of chrome for directions on how to update click here

Enable Live Captions
In the lasts version of chrome, click the three dots next to your account and scroll to settings > Advanced section,>Accessibility>toggle on live caption.
When toggled "on, chrome will quickly download some speech recognition files and then captions should appear the next time your browser plays audio where people are talking.
Test by going to YouTube or Facebook (in chrome) and clicking on the video. Voila!
Please note this is not yet available on iPhone and you need a (free) google account to access.
Advocacy Works!
Shari Eberts is a hearing loss advocate and wrote the article below. Zoom now has free captioning for people with hearing loss as a result of advocacy led by her (you may have signed the petition). However, you have to request it. The link is in the article below, then you confirm in your email. I think I requested it last week or so and today received the email giving me access. Click the link below for the full article which tells you how to sign up.