Ten Summer Activities Made Easier with the Esteem
by Envoy Medical Staff Member, on June 1, 2018
Hearing aids can be a big-time pain in the summer and get in the way of enjoying your favorite summer activities. Moisture of any kind generally doesn't do well with hearing aids, so humidity, sweat, summer rain showers, or having fun around water can spell trouble for your hearing aids. It usually means you either don't participate, or participate but don't hear. Below are ten summer activities made infinitely easier with the Esteem!
1. Biking. Comfortably wear a bike helmet and not worry about your hearing aid falling out on the road/trail or malfunctioning from perspiration.
2. Boating and swimming. You don't have to worry about damaging your Esteem around water. Everything is internal, so nothing can get ruined from water. You can jump in and swim or waterski without even thinking about your Esteem. Or maybe you are watching kids or grandkids and need to be able to hear at all times and don't want to worry about an external hearing aid falling out or being ruined from water exposure. It's a delight not to have to worry about your hearing aids with the Esteem.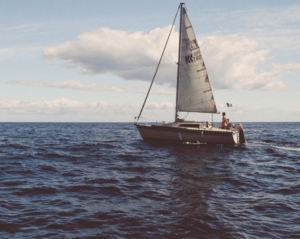 3. Gardening. Gardening can be hot and sweaty work, particularly during the dog-days of summer. Between the sweat and humidity, dirt and pollen, it can spell trouble for your external hearing aids. Esteem, however, is completely internal and not exposed to the elements.
4. Running/Walking. Sure, you can run and walk with hearing aids, but doing so always comes with the risk of one falling out or getting damaged from sweat or an unexpected summer rain shower. With Esteem, its out-of-sight out-of-mind.
5. Kayaking/Paddleboarding. If you wear hearing aids, you either need to leave them on shore or risk damage if you tip the kayak or fall of your paddle board. With the Esteem you won't have to choose between not being able to hear on the water or risking damage to your hearing device.
6. Let the wind blow through your hair. Whether it's a motorcycle, convertible, or car with the windows down and the tunes cranked up, chances are you, like most people, like to let the wind blow through your hair when you can on a nice summer day. Hearing aids often suffer from terrible wind-noise as the wind blows over the external microphones. Hearing aids also can fall out easily after being dislodged from the wind. With Esteem, wind-noise is limited by the design of your natural ear and there is no way the can fall out.
7. Camping. Whether you are backpacking deep in the woods or car-camping with running water and electricity nearby, nothing can put a damper on your plans like a lost or damaged hearing aid and the anxiety that comes with that. It is hard to enjoy yourself and take in all that nature has to offer, if you are stressed out about your hearing or your hearing aid. Esteem helps you forget about your hearing loss, so you can focus on having fun.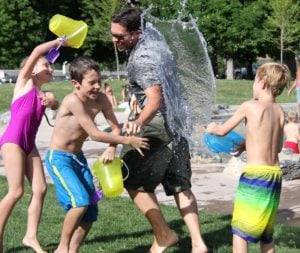 8. Impromptu water fights. Kids will be kids, and in summer that usually means a few days with water balloons and squirt guns. When the moment is right and it's time to show the young ones who's boss, you don't want to have to worry about your hearing aids. Esteem lets you live life without having to always first think about your hearing aids and whether they might get ruined or lost.
9. Enjoying a beach day! Sand, wind noise, water, humidity, sweat are all things that can spell trouble for a hearing aid. And how about the stress of trying to watch over kids or grandkids when you are worried about your hearing aids! Esteem allows you to worry about whether you have enough sunscreen on and forget about hearing aid issues and concerns.
10. Afternoon naps. Spontaneously fall asleep in a hammock or on the porch without any discomfort! And don't worry about missing the doorbell or a phone call, because the Esteem will stay on and ready as long as you don't turn it off.
Ready to embrace a worry-free summer? Get in touch with us to learn how the Esteem hearing implant can work for you.